Shopify is one of the best eCommerce and commerce platforms out there for helping you to start and grow your own business. It allows you to sell your products in multiple locations from the online marketplace, websites, social media, and mobile devices to brick and mortar establishments. Better yet, they have several apps to help make managing your business easier. Below are 5 of the best Shopify apps available to you, some completely free. You can decide which ones are perfect for your startup business.
Kit
The Kit app is like having your own professional, virtual assistant only a tap away. If you lack the experience of marketing online to get sales and can't afford to hire an expert, this app is a lifesaver. Here are some of the amazing things it can do for you and your business:
Helps you create better Facebook and Instagram ads and posts that drive sales.
Provides reports on marketing performance and sets goals for increasing sales.
Develops retargeting ads to keep customers coming back.
Produces catchy phrases and emails for marketing.
Creates thank you messages for your purchasing customers.
Constructs discount codes to help acquire and keep loyal customers.
Works with other compatible Shopify apps you may have.
If you run into any problems, customer service is knowledgeable and prompt in assisting you.
Return Magic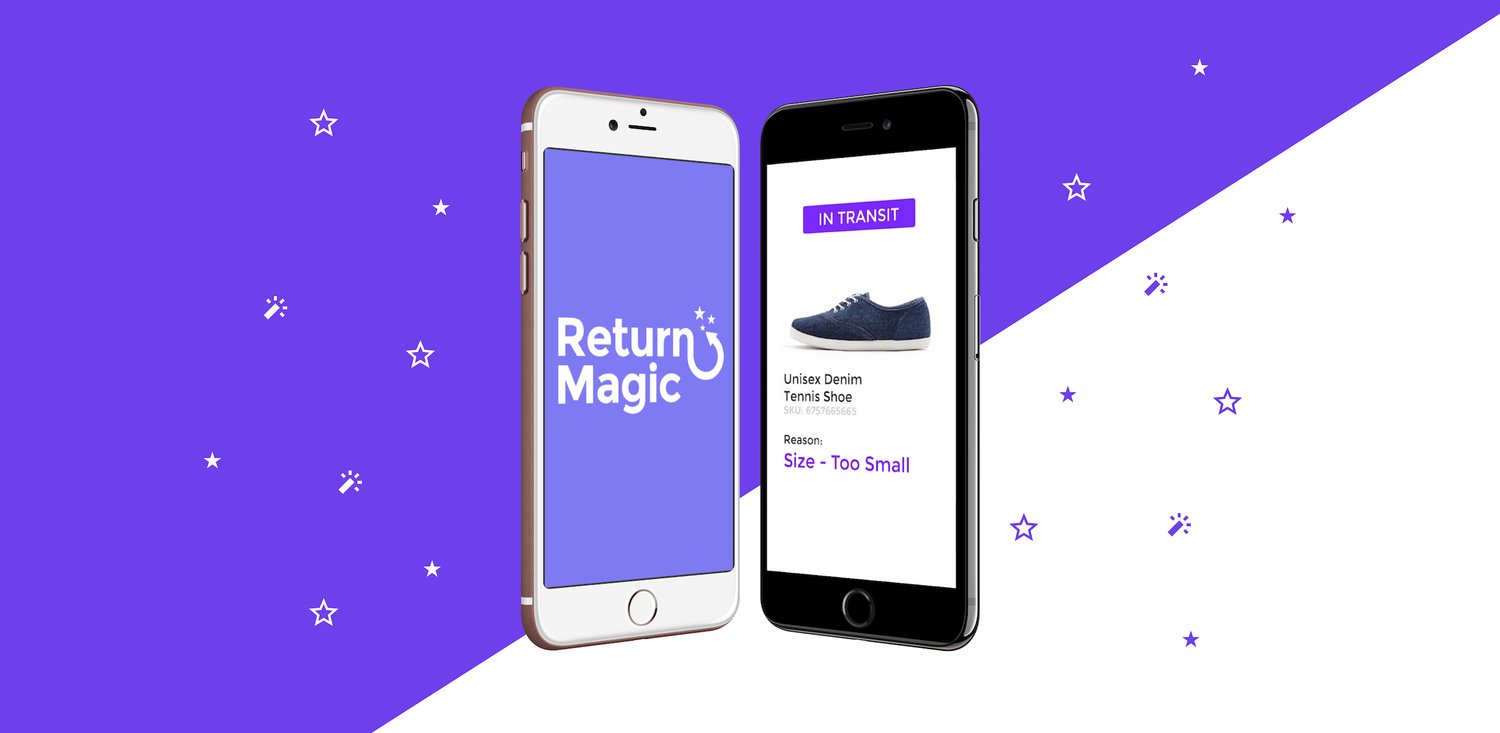 The Return Magic app makes it easy for your customers to return merchandise if something is wrong, and that's important to overall consumer satisfaction and repeat purchasing. You'll also enjoy uncomplicated, smooth handling of returns on your end. Here's what it helps you do:
Creates a customized, branded return portal on your Shopify site.
Offers a choice of either monetary refund with original payment method, exchanges, or gift cards.
Gives advanced analysis and insights on how to protect profit and have more gift card refunds.
Translates to your language.
Adapts to several order and shipping methods.
Shopcodes
The Shopcodes app amplifies and strengthens your marketing strategies, giving you more ways to let consumers know who you are and what you have to offer. Additionally, the app allows you to show appreciation to customers that have already purchased from you in the past and makes it easy for them to do so again. This Shopify app boosts your business in these ways:
Allows you to create beautiful shop codes for any product.
Gives you the power to customize where the codes link to, for example, the product page or shopping cart page.
Provides quick and easy editing of your shop codes if necessary.
You can encourage purchasing and repeat buying, or show appreciation by adding discounts to the shop codes.
Makes it possible to incorporate shop codes into product packaging so shoppers can scan them to learn more about your products.
A shop code inside or on your package, or on the product itself, makes it easy for repeat customers to scan it and be directly connected to check-out on their mobile device to purchase it again.
Product Reviews
The Product Reviews app gives you control over one of the most important aspects of your business, customer relations. Positive product reviews are a powerful way to increase sales, but can also be devastating to your company when reviews are negative. Four or more negative reviews can send 70% of customers away from purchasing your product. Sixty-seven percent of customers are influenced by reviews, so it makes sense to have a way to add them to your product pages. It's also important to respond quickly to negative reviews by resolving the issue and building customer trust. Lines of communication need to be in place. This app makes it possible by:
Giving you the tools to add customer review features to your listed products.
Providing ways for customers to engage with you and each other, potentially growing your sales.
Allowing you to hide, filter, publish, and manage reviews quickly and easily.
Constructing spreadsheets of your reviews to import and export when necessary.
Making it possible to add your review scores to your Google search results for improved SEO.
Offering options to customize the layout, text, and color of your review feature in an easy-to-use way.
Arka - Custom Packaging
The Arka-Custom Packaging app gives you the tools to make your business memorable. It gives you the ability to "wow" your customers with creative packaging that translates to more purchasing, more sharing, and word-of-mouth awareness about your company and products. You can experiment with your designs using a 3D interface that allows you to customize your box and visualize how it's going to look. You can save ideas for later, as well. Here's more you can do with your Arka app to keep that all-important contact point with your customers extraordinary:
Determine the sizing and quantity of boxes you use.
Decide on the type of box and material used.
Brand it with your colors, logo, text, and images- all for free.
Enjoy quick, high-quality, digital printing technology with no phone calls or waiting necessary.
Demonstrate to customers your concern for the environment by using eco-friendly materials that Arka provides.
Weekly orders can be as low as ten.
These Shopify apps will enhance your business and help it succeed in the ways you've dreamed of while making the demands of running a business easier for you to accomplish. For an additional bonus, Arka and eShipper are teaming up for our eCommerce Fulfillment service, eShipper+, where orders will automatically be imported from your Shopify store. You will be able to use Arka's custom packaging services to create packages for your products that promote your brand and give customers experiences that delight. If you're interested in custom packaging, you're welcome to contact Arka for a quote. Or contact sales@eshipper.com if you're interested in our fulfillment program.