In the rapidly changing sphere of eCommerce and evolving needs of shoppers, it's crucial to do your research and implement the right tools in order to create loyal customers. The marketing techniques you started with are suddenly getting outdated, and new competition is entering the market (and killing it!). Luckily, we've got eCommerce growth hacks down to a wire to help you keep your competition on their toes.
1. Offer Multiple Delivery Options
One of the concerns for most customers before placing an order is how long it will take for them to receive the goods they buy. If you cannot deliver orders to customers within the shortest time possible, they will opt for vendors who offer prompt shipping services. Then again, some shoppers don't necessarily want the fastest option, but the cheapest, especially when shipping internationally. A MetaPack study shows that 66% of shoppers chose one retailer over another because it provided more delivery options. As an entrepreneur focusing on retaining and capturing more leads, multiple delivery options are a necessity.
There are tons of delivery options that you can offer depending on the nature of your business. If you have a storefront, offer click & collect, where shoppers can buy online and pick up what they purchase from your store. You can also offer both standard and express door-to-door delivery services, and flexible delivery options where shoppers can choose a date and time window. This works well on gift services for special occasions, for instance, when you want to send something special to a loved one on their birthday or anniversary. Multiple delivery options and prompt shipping of orders will delight your customers. In fact, 49% of online shoppers have no problem paying more for a faster or better delivery service.
2. Engage Customers Through Conversational Commerce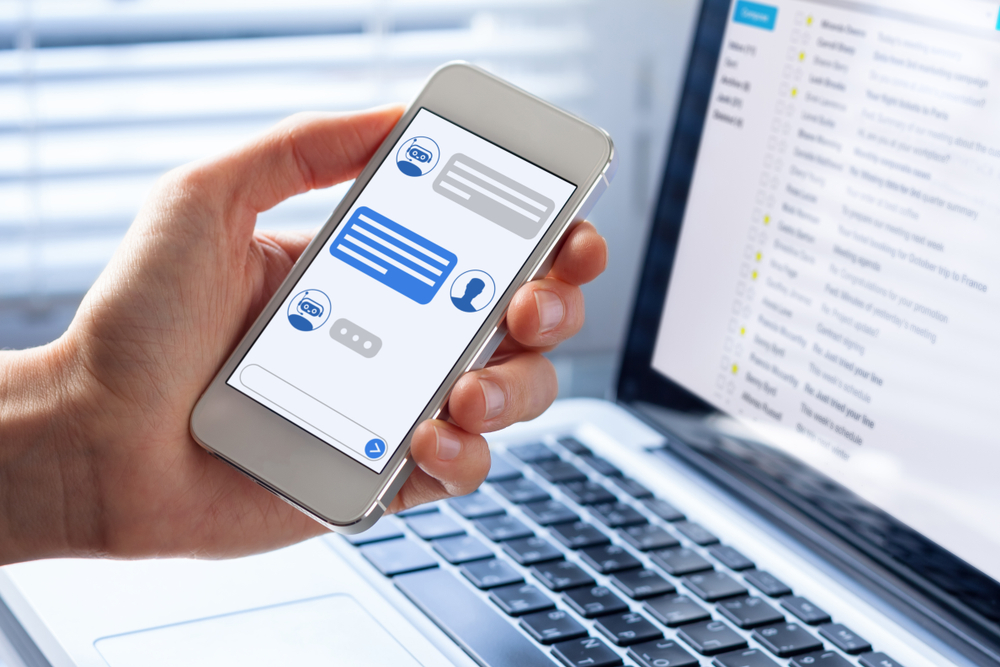 Messaging apps like Whatsapp, WeChat and Facebook Messenger along with chatbots are changing the face of eCommerce. Providing customer service through messaging apps give customers an authentic conversational experience while providing them real-time support. Messaging apps and chatbots are commonly used together, where a chatbot will send the first couple messages to get a quick understanding of the customer's issue so a customer service representative can then follow up.
While conversational commerce was coined in 2015 by Chris Messina of Uber, and there are over 2 billion conversations between Messenger users and businesses every month according to Adweek, you're not too late to the game. While giants like Walmart have gotten in on the trend early, most businesses are still discovering this phenomenon, and only now realizing it's here to stay. Whatsapp for business in particular is built with the small business owner in mind, and helps you automate messages, quickly respond to your customers and sort through requests.
3. Add Checkout Incentives
The checkout page of your online store can either encourage shoppers to convert or abandon the cart without completing the purchase procedure. According to Baymard Institute, 69.7% of shoppers will opt out of the checkout page before closing a sale, and some of them will exit an online store at the sight of the first page of the checkout process.
Including incentives in the last checkout page by asking customers to fill in a coupon code can motivate them to seal the deal. Other checkout incentives include a free gift with purchase, like Sephora, which gives you 2 free samples with every order, storewide discount, buy one get one free, tiered discounts by spending thresholds, and free standard shipping for loyalty members. If you're a Shopify store owner, here are 15 eCommerce checkout optimizations with Shopify scripts to increase conversions.
On another note, make sure to streamline the checkout process by offering dynamic checkout buttons like PayPal and Apple Pay. This is especially important for mobile customers who will be quick to abandon cart if checkout is taking too long.
4. Leverage Holiday Campaigns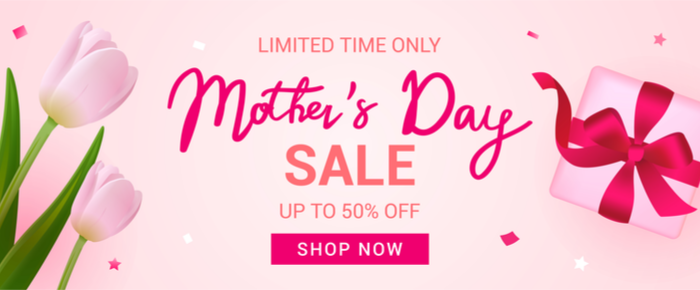 Most seasonal shoppers are ready to spend a fortune during annual holidays. Taking advantage of these occasions through custom campaigns can promote success in eCommerce. This being said, you'll have to do a lot more than offering a 10% store wide discount. Negotiate with your suppliers before the holiday season to secure a discount on bulk purchases. Then you can offer 50% off all spa sets for Mother's Day rather than 10% off of everything, which will produce much greater results.
Make your campaigns timely but also give your customers a sense of urgency. A 3-day flash sale will do much better and be top-of-mind compared to a month-long sale. If you're a subscription box owner, holidays are a great time to create custom boxes exclusive to the occasion. If your business isn't subscription-based, special bundles just for holidays are a great way for you to get your customers to buy more while offering them a discount when they buy the bundle of 3 rather than buying each item individually. It's a win-win!
In addition to holiday promotions, you can also add a new product line for the season, or consider special packaging.
Looking to expand your delivery options and delight your customers with discounted or free shipping? Email us at sales@eshipper.com or contact us today!