As the holiday season draws near and eCommerce businesses' preparations are underway for the busiest time of the year, you may be considering offering international shipping in your online store. If you've been looking to grow, this is a great time to take your business global.
The holiday season brings in more revenue than any other period of the year, and consumers worldwide are becoming more comfortable making purchases internationally. Don't miss this window of opportunity! This is your moment, and when it's gone, it's gone (at least until the 2022 holiday season rolls around).
Having said that, you still need to be prepared. Here are 8 essential tips to get you ready to take over the world.
1. Share your deadlines… everywhere

All shipping companies have cut-off dates for holiday shipping services, and it's essential that you clearly state them on your website, especially for your international customers. The holiday period is notoriously busy for domestic and international shipping companies alike, and delays are common— even more so since the pandemic hit. Whether you're shipping to the US or overseas, familiarize yourself with the carrier deadlines and decide what your drop-dead dates are for international holiday shipping, and then make them really easy to see on your website. If you plan on closing over Christmas, account for that. People need to know what these dates are before they make their purchase. Remember that not being able to order something is more palatable than ordering it and not receiving it on time.
2. Know the rules
Know what products you can ship and what forms you need to include, and manage your visitors' expectations accordingly. Regulations vary by country and by shipping carrier, so find out what the rules are before you start promising international shipping to your customers. The last thing you want is for someone to get excited about their great gift idea only to find out just before they check out that they can't give it. We recommend displaying a "Sorry we can't ship to…" message as prominently as your drop-dead dates.
3. Get the documentation right
Every package shipping internationally needs to have the proper customs forms attached. Additionally, everything included in the package should be accurately declared. We live in an era of heightened security, so failure to do this can get the package detained for closer inspection or even seized by customs. When sending gift items, you may even need to identify the country of origin or manufacture. To avoid disappointing delays, ensure your package is clearly labeled in accordance with each country's local regulations.
4. Plan to pack properly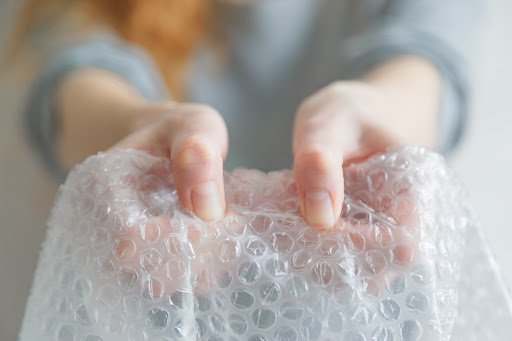 You can generally count on Canadian ground crews to treat your shipments with respect. But depending on where you're shipping to, packages may not be handled with care once they're off Canadian soil. That's why bubble wrap and styrofoam packing peanuts are your best friends when it comes to international shipping. And don't worry about over-protecting your shipments. You can't be too careful, especially with gifts.
And while you're shopping for protection, think about a holiday-specific box or even some decorations for your regular box. Your customers will appreciate the effort.
A word of caution: be aware that packages may be unwrapped, inspected, and then wrapped again by customs. With this in mind, ensure that items can be easy repacked so that they don't arrive damaged.
5. Insure your shipments
While most packages are delivered safely, sometimes things can go wrong. Packages may be damaged or lost in transit, and when the customer complains, you will have to bite the bullet and take the hit— unless you take out insurance. To protect yourself and your customer, make sure you accurately declare the value of your shipment and get adequate insurance coverage, especially for high-value shipments. 
6. Be clear about local taxes and duties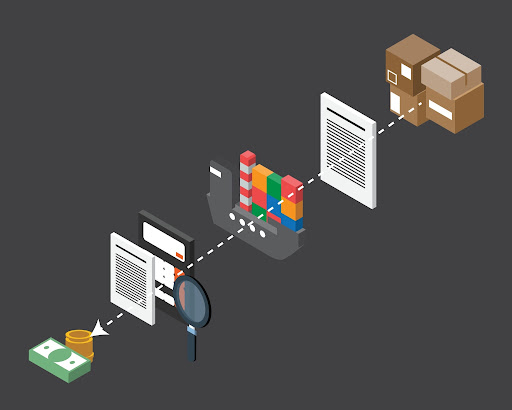 Surprising customers is great, but not if the surprise entails additional costs. They may think they're getting a great deal online, only to find that they have to pay customs duties and sales tax when their package arrives. Imagine their disappointment! That's why you should clearly state on your website that customers are responsible for duties in the destination country, or choose shipping services whose costs already have these fees built in.
7. Consider free shipping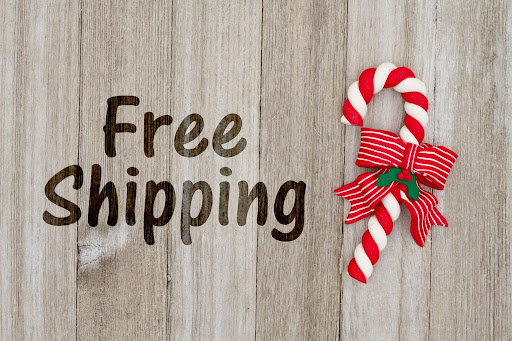 Now that you're set up for international shipping, attract new customers from around the world by giving them one more reason to buy from you. Free shipping! If you've been considering free shipping as an option, the holidays are the perfect time to start. 79% of consumers are more likely to shop online if shipping is free, so if you want to make the global splash you're going for, set yourself up with a cheaper shipping option that gives you the ability to absorb the shipping costs. Think of it as a little gift for your new customers, and a long-term gain for you. If you're not ready to fully commit to free shipping, consider setting a minimum purchase value that qualifies shoppers for free shipping. 25% of consumers would spend more money in order to qualify for free shipping, so that's another way to incentivize buyers, boosting your sales and absorbing more of your shipping costs.
8. Keep your options open
Work with a company that has partnerships with multiple international shipping companies and can offer you faster transit times at competitive rates. The eShipper platform allows you to compare and choose from discounted rates with all major carriers, and your dedicated Account Manager can advise you on the appropriate shipping service for timely delivery even during the busiest periods of the year.
Contact us to learn how eShipper can help support you with all your eCommerce shipping needs this holiday season, from customs documentation to every other aspect of processing international shipments. Whatever your needs, pick from a variety of tailored shipping services designed to get your packages to your customer's doorstep—  on time, every time.