Shopify is the king of eCommerce, and although many people use it for selling products, they rarely think of it as a shipping and fulfillment partner — but it can be.
So what is Shopify Shipping, and how does it compare to outsourcing your shipping and fulfillment to 3PLs?
Let's get into it.
In simple words, Shopify Shipping allows for merchants to get access to pre-negotiated shipping rates and labels with shipping carriers based on your Shopify subscription plan.
NOTE: Shopify Shipping is only available to merchants in the United States and Canada.
Pros of Shopify Shipping
One of the best things about Shopify Shipping is it gives you direct access to discounted shipping labels without needing any specific account, such as:
USPS
DHL Express
Canada Post
UPS
Besides that, you also get access to a suite of tools and perks:
You can directly print and send out a return shipping label to your customer from your admin dashboard.
If you live in the US, you get the bonus of scheduling your package pickups (applicable to only UPS or DHL Express).
You can bulk create shipping labels (up to 20) right from your order page dashboard.
Shopify Shipping also has its own section in your main admin panel — a single source of truth — handling the entire flow and processes.
You also have the option to offer free shipping through Shopify to attract your customer's attention and decrease cart abandonment; the rates get applied during checkout, but as we mentioned before, they can be inaccurate.
Overall, the options are fair to get your eCommerce shipping and eCommerce fulfillment up and running quickly, but it's worth noting that there are limitations (especially if you're shipping internationally).
Here's an interesting fact 👇
18.54% of all orders placed with Shopify stores are being shipped internationally.
Cons of Shopify Shipping
There is only one major con with Shopify Shipping: its limited rollout to global merchants.
Shopify Shipping is only available for merchants within the US and Canada, making its adoption limited to thousands of shop owners worldwide.
That being said, Shopify is looking to roll out this feature to more and more eligible countries around the world — but time isn't something we all have.
Another problem is the limited choice of carriers, with only the above-mentioned currently available; again, the lack of options is disappointing.
Finally, while you can store your product weight on the dashboard, you cannot store your product dimensions. This results in inaccurate shipping rates to be shown during checkout, with the possibility of your customer underpaying for shipping (great for them, not so much for your bottom line).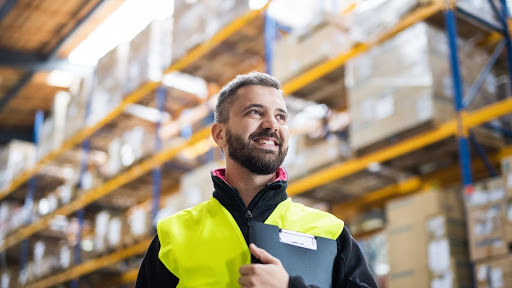 How does Shopify Shipping compare to 3PLs?
3PL is a service that allows you to outsource operational logistics from warehousing all the way through to delivery and ultimately enables you to focus on other parts of your business.
Third-party logistics companies provide any number of services having to do with the logistics of the supply chain. This includes transportation, warehousing, picking and packing, inventory forecasting, order fulfillment, packaging and freight forwarding — exactly what eShipper is all about.
Our bread-and-butter is eCommerce shipping and eCommerce fulfillment; that's what we are good at.
eShippers answer to Shopify Shipping's limitations
To help Shopify merchants worldwide, we came up with our own Shopify app, an extension to help solve the limitations of Shopify Shipping.
Our goal was to seamlessly integrate with Shopify to provide the most competitive shipping rates offered out there.
Here's how it works:
Connect your Shopify store
Choose your preferred Shopify shipping rate
Pick a shipping method
Print labels, email tracking numbers and sync data right back to Shopify
We offer integration across multiple channels and eCommerce platforms from a single dashboard. We are tech-focused, offering order processing automation, inventory management and a unique 4-D box algorithm to calculate the most economical way to ship your packages based on dimensions and weight.
eShipper has been a game-changer for us! The cheapest shipping rates (Canada Post, UPS, and Purolator) out there and their team is a JOY to work with. Their API also makes it really easy to buy postage since it removes all of the manual data entry and auto sends tracking numbers into Shopify. Can't imagine running our business without it!

– Laura Burget
Recap
End of the day, choosing between Shopify Shipping or a 3PL comes down to your preference, needs and budget. Here are the benefits and drawbacks as a refresher:
Pros
Discounted rates
Direct label printing
Scheduled package pickups (US only)
Bulk create Shipping labels
Cons
Limited adoption worldwide
Limited choice of carriers
Inaccurate shipping rates
How Can eShipper Help?
eShipper is a complete end-to-end shipping service for Canadian businesses of all sizes. We offer courier, LTL, freight shipping, warehousing, pick & pack services, and technology to enhance a customer's brand and scale their growth. eShipper integrates with major online stores and marketplaces to create a faster and more seamless shipping experience and enables businesses to manage all their orders in one place. For more information, please visit www.eshipper.com or follow us on LinkedIn, Facebook, and Instagram.