Advertising is a marketing staple in the eCommerce world. However, paid ads are a costly endeavor, and it takes a nuanced approach to get a strong return on investment.
An effective eCommerce ad must be captivating, clear, and catered to the right audience. Here are some simple ideas to keep in mind when creating an eCommerce ad.
Use Clear Images
Quality is paramount when producing an advertisement for your eCommerce business. If you don't dedicate time to taking crisp, clear photos or videos, your audience won't be convinced that you offer high-quality products.
Invest in the proper photography tools or hire a professional product photographer to capture product photos. For eCommerce ads, the product in question should be the focal point of the image. Adding accessory products or elaborate surroundings can confuse the audience and distort the messaging.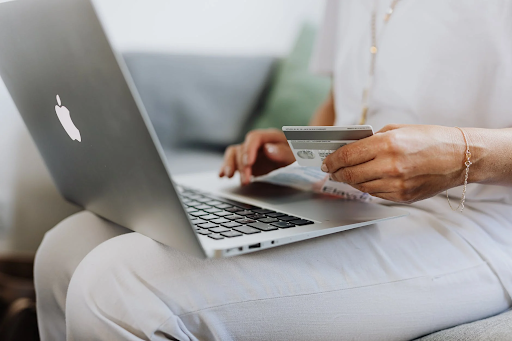 Consider Using Video Elements
Video advertising helps create an extra dimension when showcasing your products. The motion is both eye-catching and captivating, and the format will allow you to show the product in a variety of settings. It's also worth noting that videos tend to have higher engagement on social media platforms. In fact, social media videos have 12 times as many shares and grow revenue 49% faster than non-video content.
Creating a video ad doesn't have to drain your resources. You can create a professional video with ad templates that will save you both time and money when developing a video advertisement for your eCommerce business.
Highlight the Benefits
When writing a copy to accompany your ad, remember that it's not the features that sell the product. The viewer will see that the color of this dress is oxblood and that it has capped sleeves. They won't see that the dress is made from breathable cotton or from sustainable materials that make them feel good about wearing it.
When creating an ad, focus on the benefits, not the features. You're not selling a product—you're selling an experience or a solution to a problem the customer might not even be aware that they have.
Try to emphasize what your offer is all about and what the benefits are. Make a deal with a shipping company, such as eShipper, so you could offer some great rates to your customers. Mention that same day delivery is an option too for urgent matters.
Clarify Your Message
Before you start arranging photos or drafting copy, consider what you're trying to convey to your ideal customer. What is the message behind the ad?
Once you have a message, edit it, and edit it again. You want something clear and concise. Take out the fluffy words and jargon until you find a simple way to connect with your customers, whether verbally or visually.
Make sure to be there for your customers. Good customer support is always an important segment in small business success.
Include a Hook and CTA
Whether it's a video, single photo with copy, or carousel, two key components of an ad are the hook and the CTA. The hook can be either an image or a powerful statement that draws the viewer in. A CTA is the closing instruction, telling the viewer what they should do next.
Consider this: one case study showed a click-through rate increase of over 371% with the simple addition of a CTA at the end of an email. Yes, your customer knows what's expected of them, but the clearer you lay it out, the more likely they are to follow through.
Hyper Segment Your Target Audience
Casting a broad net may catch more fish, but the same theory doesn't work with qualified leads. When creating your ads, drill down into your customer segments and create something that resonates. If you have the resources, it's worth producing variations that speak to your different audiences.
For example, if your eCommerce business sells shoes, you could have parents shopping for their children and athletes shopping for themselves. Taking a generalist approach to your ad and saying "we have shoes" might capture both, but is more likely that the messaging will fall flat with both groups.
Conversely, if you have one ad that shows an athlete and showcases your running sneakers and another that shows a kid heading back to school with new kicks, those images will stand out.
Remember, the key to creating an effective ad is to trigger an emotional response. By hyper segmenting your audience and creating targeted advertisements, you'll boost your conversion rate.
Tap into Psychology
It's said that purchasing is 95% emotion and only 5% logic— that's why it's so important to highlight the benefits and the solution your product will provide.
Tapping into consumer psychology is an effective way to elevate your eCommerce advertising and accomplish your goals. Consider the offer you're promoting in your advertisement. Providing a 10% discount code to capture email addresses is a common strategy for eCommerce companies because it works.
Scarcity and urgency also play a role in consumer behavior. Highlighting that this is a limited time offer or that only the first 100 customers get a bonus is a powerful way to encourage customers to act now.
Track Your CTR and Conversions
Finally, track your CTR and conversions to determine what aspects of your ad are working and what's falling short. If you have a high CTR but no conversions, you know the ad is effective. Conversely, if the CTR is lackluster, you know there's work to be done with the ad itself or your audience segmentation.
Learn from your mistakes, adapt, and create an effective eCommerce ad that converts.