If you're an eCommerce business, you would know the importance of quick, convenient, and cheap shipping options. Reaching your customers, whether they are in Canada or the US, and reaching them on time will always be a priority. Dealing with delayed shipments, last-minute custom clearances, carrier and logistics hassles, and limited support from a shipping partner is every eCommerce business' worst nightmare. This is especially true if you're shipping to the US and your shipping partner doesn't have FDA clearance support. Choosing the right shipping company and fulfilment partner can make a world of a difference to your revenue and net margins. Here are some tips you should keep in mind before you settle on a partner: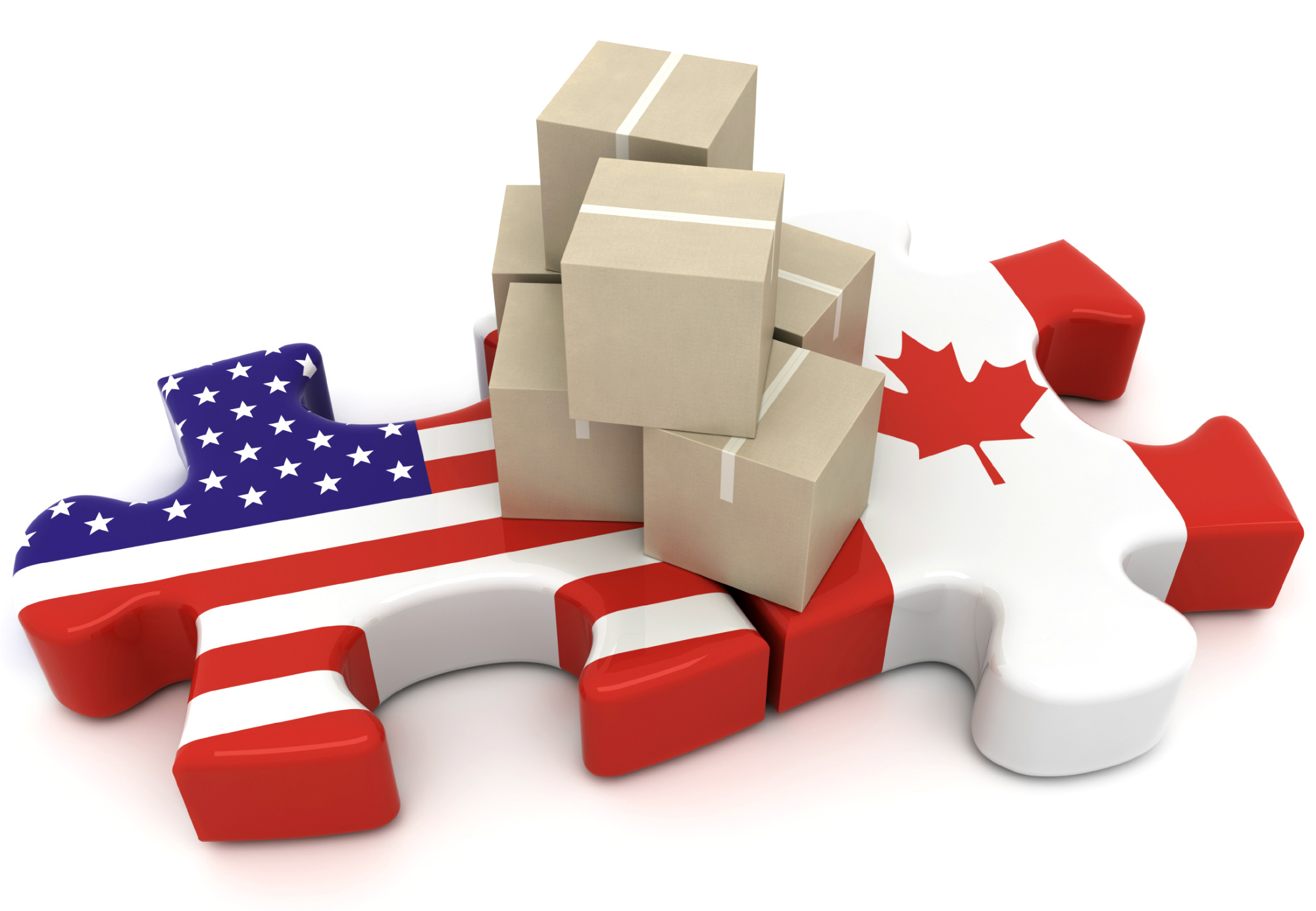 1. Choose quality of service
A great shipping solution will work with your current site flow, integrate with your platform and will have the right network to reach your customers. While looking for a shipping company, check if it delivers to all the locations that you want to service. Are most of your shipments going to be within Canada or are you going to be shipping to the US as well? What are the additional duties, customs and taxes that you would have to bear if you are shipping internationally? Does your shipping partner have FDA and customer clearances for shipping your products? Getting the answers to all these questions will help you shortlist a shipping partner for your business.
2. Pick a central induction point
An important consideration in cross border shipping is the induction point at which the goods enter the country. If you're shipping from Canada to the US, you wouldn't want them to sit idle at a processing centre and delaying your transit time. A shipping company with a centrally located induction point can eliminate the extra transit time and may also be able to guarantee same or next-day delivery. That's extremely important in the world of eCommerce where your customers do not want to wait long periods of time for their goods. With the right shipping partner, you can master international shipping.
3. Find a technology efficient partner
A shipping partner with the right technology and delivery partners would come in handy especially during cross border shipping. For instance, with the technology prowess of their industry-leading tracking partner and last mile delivery by USPS, eShipper guarantees cheap shipping rates and effective solutions for small and medium businesses in Canada. As an eCommerce business, getting the right shipping partner on board can be the difference between good and exceptional service to the customers.
4. Look out for the shipping rates
It's only natural that customers would want to stick to your eCommerce store if they see value in it, especially if that value comes in the form of lower or no shipping cost. Of course, it might not be possible for you to simply do away with the shipping costs, more so if you're a small business. In such a case, it would be wise to find a shipping company that offers cheap shipping rates that are competitive without compromising on the quality of service.
5. Be mindful of tracking and supportYour goods are in transit and all you know is that they will reach the destination in two days from now. However, you have no idea where they are at present, at what time they will reach the destination and what to tell your customers if there are any delays. To avoid a situation like this, find a shipping partner that gives you 24/7 customer support and allows for tracking. Real-time tracking of packages not only helps you in ensuring that goods are delivered in time, but also helps your customers to prepare for the arrival of their packages.
6. Get all-in-one service
Having multiple carriers for your business can be time-consuming and honestly, may even be more expensive in the long run. Instead, you can have one shipping partner that will cater to all your shipping needs. Some of your products may require special handling, while some others may require shipping in small batches. You might be shipping domestically within Canada while also shipping to the US. Customs and FDA clearance might be mandatory in some cases. Same-day delivery might also be an important consideration for your business. Evaluating a shipping company on all these aspects and finding one that meets all the requirements might be time-consuming but it's definitely worth the effort.
If you think that it is almost impossible to find a shipping company that meets all your requirements, offers cheap shipping rates, does shipping from Canada to the US, and allows real-time tracking of the packages, think again! With eShipper, you can enjoy best-in-class shipping costs, door-to-door tracking, customs and FDA clearance support, as well as real-time customer service and support. We empower you with a solution that works wonders for cross border shipping, avoids delivery delays and helps you ships packages from Canada to the US in the most efficient way. Click here and get a quote today!