The pandemic has radically changed the eCommerce industry, and with it, the way business is conducted online, and while that might have been beneficial for some, others who were unable to adapt fast enough quickly got snuck under the rug.
However, a big factor for the success of some online retailers came in the form of diversification aka they didn't put all their eggs in one basket by only selling on one marketplace (Amazon, Walmart, eBay, Etsy etc). By expanding their brand and exposing it to different audiences on various platforms they were able to capitalize on the increased demand for online shopping while keeping up with order fulfillment and other logistical operations.
But when operating at such a scale, doing it alone is nearly impossible, so whether your company is just starting out or is already established, partnering with a third-party logistics provider (3PL) will greatly benefit your business's ability to scale, while remaining efficient and saving on costs.
What is a 3PL?
A 3PL allows an eCommerce business to outsource operational logistics from warehousing products, providing cheaper courier services and optimizing shipping routes all the way through to last-mile delivery, enabling the business to spend their time focusing on growing the business and not getting tied down with ground-level logistical operations.
Like mentioned before, don't wait until you are overwhelmed with orders to begin looking for a 3PL partnership, rather ask yourself these 3 questions to determine now is the right time for one:
Are you fulfilling more than 10–20 orders per day?
Are you running out of costly inventory storage space?
Can your infrastructure handle the demand?
If you answered yes to any of these questions, it's time to dive deeper into what makes a 3PL partnership so worthwhile for eCommerce businesses.
"I have been using eshipper to grow my business and help me reach markets which would otherwise be unattainable."

Ryan Augusto
How can a 3PL help you boost your growth in 2021?
Means and Resources To Diversify Your Marketplace Strategy
By having the necessary courier service support, coupled with faster and cheaper shipping times, a third-party logistics partner will allow your business to operate on multiple marketplaces while not sacrificing the quality of packaging, delivery or customer experience.
Supply Chain Optimization
We learned that during the COVID-19 pandemic, not having a strong presence across the globe significantly weakens a business's supply chain. 3PL providers are equipped with industry contacts, competitive shipping rates, and allow for smaller eCommerce businesses to compete with the more established players in the field by optimized shipping routes, integrating with multiple online marketplaces and creating a single-source of truth model to track all operations from one dashboard.
Helps you mitigate risks
A 3PL is positioned to take all the risk for your business, so if anything goes wrong with shipping, order fulfillment or returns, they will be the ones taking on the blame saving your business the trouble and costs associated with any unforeseen circumstances.
Reduces the liability of reverse logistics
In 2018, 10% of all eCommerce sales were returned in the US alone, and that number has only increased since with the huge influx of online shopping. A 3PL is uniquely qualified to help your business in dealing with returns by having a solid infrastructure in place to mitigate costs, have readily available equipment and reduced shipping rates with courier services to save your business money and energy on dealing with the logistical nightmare that can occur when processing large amounts of customer returns.
"eShipper continues to provide top-notch client service and is a true leader in their fields of expertise. Before pairing with eShipper we struggled to find competitive rates and a reliable courier service for. We recommend eShipper to fellow entrepreneurs and businesses, eShipper provides outstanding client service!"

TABITHA + CO™ INC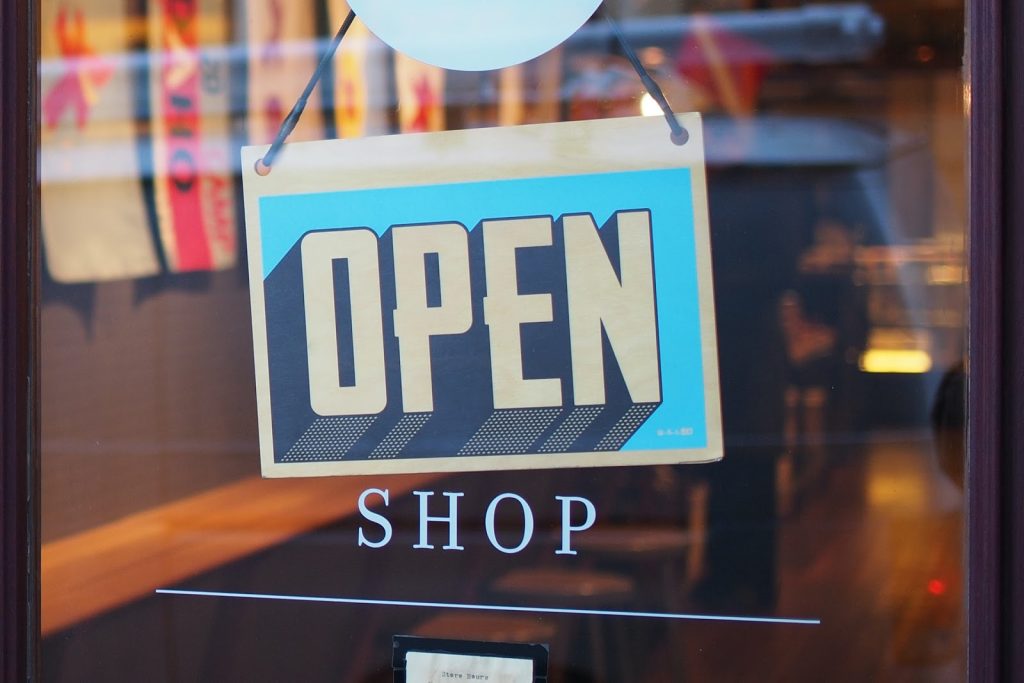 Who can use a 3PL?
As mentioned before, any business that is getting ready to scale and compete with the big players in the field should consider working with a 3PL.
Small business
Running a solo operation can only take your business so far, working with a professional and qualified 3PL will take your business to the next-level.
Mid-size business
Growth shouldn't stagnate, and a 3PL will ensure that your business keeps scaling, while handling the demand, order volume and analytics behind the scenes.
Fortune 500 companies
Even the biggest players use a 3PL as it ensures mutual growth for both partners, and even while having brick-and-mortar stores, these fortune 500 companies understand that diversification is key and selling on multiple eCommerce platforms is what gives them their competitive edge, and only with the help of a 3PL can they manage order fulfillment and keep up with customer satisfaction on all these various platforms.
Find The Right Partner Who Can Help Your Business Scale
eShipper is a complete end-to-end shipping and fulfillment service for Canadian businesses of all sizes. We offer courier, LTL, and freight shipping, warehousing, pick & pack services, and technology to enhance a customer's brand and scale their growth. eShipper integrates with major online stores and marketplaces to create a faster and more seamless shipping experience and enables businesses to manage all their orders in one place. For more information, please visit www.eshipper.com or follow us on LinkedIn, Facebook, and Instagram.